Challenge to Cogges Link Road plan fails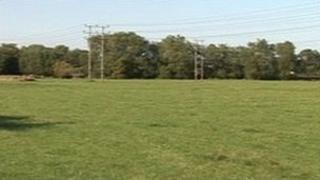 An attempt to stop a new road being built on green land near Witney has been rejected by a government planning inspector.
The Cogges Link Road, connecting Witan Way to Oxford Hill, was approved by Oxfordshire County Council last year.
Campaigners had tried to secure town green status for Witney Country Park.
After a public inquiry, an inspector has now recommended that the land is not protected.
Those against the scheme, costing up to £18m, are worried about the effect on the environment, including concerns about flooding.
David Condon, who has campaigned against the development, said: "We were very disappointed, but we weren't surprised.
"This is an uphill struggle and we are quite used to losing these battles, but we are more interested in the final outcome"
Councillor Ian Hudspeth, cabinet member for growth and infrastructure, said: "The Cogges Link Road provides the solution for the large proportion of local traffic movements within Witney, and as such, is the best scheme for the residents of Witney."