Woman wanted after shop worker 'racially abused'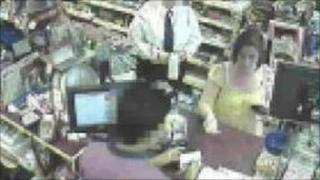 Police have released CCTV images of a woman who allegedly racially abused a shop worker in Oxford.
She bought a top-up card for her mobile phone at the Old Mans Premier shop on Courtland Road in Rose Hill, in the afternoon on 31 August.
After a while she returned telling the cashier the card did not work.
The woman became aggressive during the confrontation and began to racially abuse the shop worker before leaving the store, police said.
Pc Ashley Gardner said: "I would like to speak to anyone who knows or recognises this woman.
"This type of behaviour is totally unacceptable and should not be tolerated by anyone."