Police YouTube video appeal over Bicester sex attacks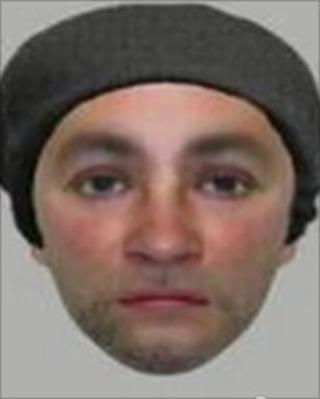 Detectives investigating two sex attacks in Oxfordshire have released a YouTube video appealing for witnesses.
Thames Valley police believe the attacks could be linked.
A 20-year-old woman was pulled into Bucknell Road Park and sexually assaulted as she walked in George Street on Thursday 13 January.
On 27 November, at about 2030 GMT, a woman in her 20s was attacked in the car park of Bicester Community Hospital in Kings End.
The most recent incident happened at about 2200 GMT as the victim was walking home from work.
In the video, Det Sgt Kirby said he wanted to trace a couple heard arguing in the park while the attack was taking place.
The video also shows an e-fit of the attacker.
A CCTV image of a man police want to question over the November assault has already been issued.
In that incident, the man is described as white, in his mid 20s to early 30s, 5ft 10in to 6ft, of heavy build and wearing a dark brown hat and black jeans.
In the latest attack, the man is described as white, in his 30s, of big build, about 6ft tall and wearing black clothes and a black bobble hat.