Family in new appeal over Banbury gang murder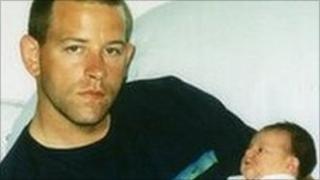 Relatives of a man killed in Oxfordshire in an attack nearly seven years ago are travelling to south Wales in a new move to find his killer.
Kevin Lavelle, 29, of Bootle, Merseyside, was beaten with an iron bar in a gang attack outside the Cricketer's pub, Banbury, in June 2004.
Support group Families Fighting For Justice said Mr Lavelle's family would be handing out leaflets in Pontypridd.
Police believe there were people from the area in the pub at the time.
Unlawful killing
Jean Taylor, founder of Families Fighting For Justice, who will be going with Mr Lavelle's father Paddy and sister Lesley, said: "It's bad enough when you see the sentencing that happens in this country, but when you see this, with people having no justice, you feel you have to try to do something.
"We have over 1,000 flyers which we will be giving out."
A trial at Oxford Crown Court in 2006 of a man accused of murdering Mr Lavelle collapsed when a judge said it was impossible to determine who struck the killer blow.
At an inquest in 2009, a coroner recorded a verdict of unlawful killing.
Det Insp Steve Duffy, leading the investigation, said: "There were people from the Pontypridd area of Wales in the pub at the time, who could be key witnesses, and members from the Families Fighting For Justice group will be going there to speak to residents and distribute leaflets in an appeal for information.
"I am keen to keep this investigation active, and fresh in people's minds. I believe that as time has passed, allegiances and friendships have changed and I am sure that someone outside of the group now knows who did this to Kevin."
Mr Lavelle, a father of two, suffered 50 injuries in the attack.
In June, the reward for identifying Mr Lavelle's killer was increased to £30,000.
Thames Valley Police's original £20,000 reward was raised by £10,000 from the Justice for Kevin Lavelle fund.