Environment Agency searches for Thames lock keepers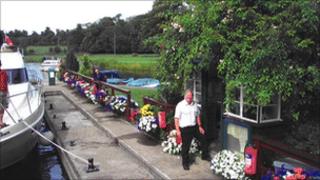 Volunteer assistant lock keepers are wanted for work on the River Thames, in order to improve its services.
The Environment Agency intends to have a presence at each of the 44 locks on the non-tidal stretch of the Thames this summer.
It includes sites in Gloucestershire, Oxfordshire, Berkshire, Surrey and Teddington on the outskirts of London.
They are to work alongside lock and weir keepers, assisting boats and giving advice to visitors.
Waterways operation manager Andrew Graham said: "We want people who live in the local area around our locks to get more involved; using what they know about the River Thames and its surroundings to better inform visitors about everything it has to offer."