Upstairs At The O2 Academy features ute and Gunning for Tamar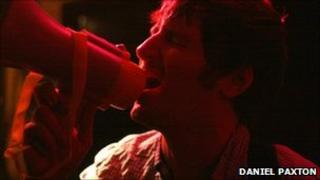 A new regular gig night has seen BBC Radio Oxford team up with a local promoter to present the best emerging bands in the county.
The first Upstairs At The O2 Academy in association with BBC Introducing in Oxford will take place on 21 May.
The special gig will feature local bands ute, Gunning For Tamar, Vixens, King of Cats and The Graceful Slicks.
ute are previous winners of BBC Introducing in Oxford's 'Act of the Year' whilst Gunning for Tamar were awarded 'Breakthrough Track of the Week' by NME Magazine.
Radio 1 Introducing presenter Huw Stephens will also be at the venue on the night DJing downstairs after the gig.
Gunning for Tamar singer and guitarist Joe Wallis said: "The line up for the launch night is a tasty, eclectic mix of talent and for our first O2 Academy gig we intend to make it a memorable one."
The stage will be compered by BBC Introducing in Oxford presenters whilst tracks will be spun by contributors to the show.
Every third Saturday of the month a selection of local talent will play the new regular band nights, with highlights featured on BBC Radio Oxford's Introducing programme.
June's gig will showcase Spring Offensive, Phantom Theory, Cat Matador, Message to Bears and Deer Chicago.