Indecent photographer in cubicle at Oxfordshire pool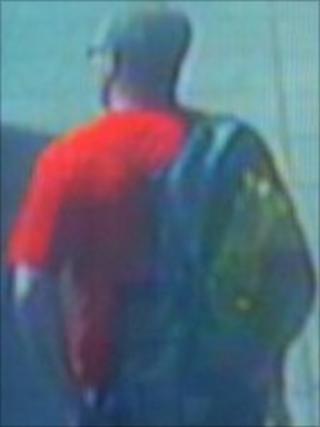 Police have released a CCTV image of a man who took indecent photographs of a 13-year-old girl as she got changed in a swimming pool cubicle in Oxfordshire.
The man, who was in the adjoining cubicle at Didcot Wave Centre, held a black digital-style camera underneath the dividing wall and took pictures.
He is white, with short, light-coloured hair and wore glasses, a red T-shirt and was carrying a black sports bag.
The incident happened at about 1600 BST on Saturday, police said.
Anyone with information about the incident which occurred in the unisex changing room is asked to contact Thames Valley Police.