Recession hits Banbury's market traders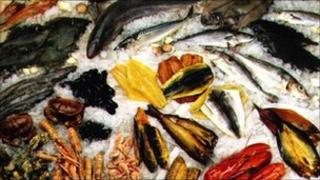 Stall holders and shoppers at an Oxfordshire market say it is declining and struggling to make a profit.
Banbury market trader Wayne Carson said many of his colleagues had been forced to close their stalls, some after 20 or 30 years in business.
He said: "A lot of the week day markets are going downhill but particularly Banbury."
Market Superintendent Russell Dean said the situation may improve if they can weather the current recession.
But he added that in the current economic climate it was difficult to retain key stalls.
"If you can get a good fish trader you will get regular customers coming back week on week," he said.
"But in 12 months we've had about six different fish traders.
"Whether there is no call for fish nowadays I don't know, but they just can't make it pay unfortunately."
Banbury market is held every Thursday and Saturday in the centre of town and has more than 50 stalls.