Police team commended after Oxfordshire murder retrial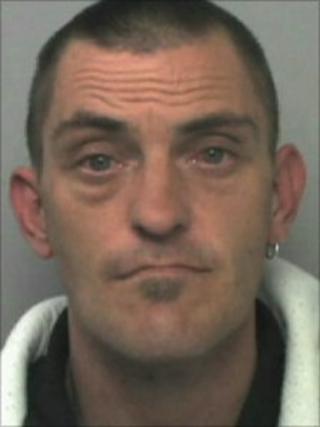 Thames Valley Police have been commended for their re-investigation into a landmark murder case.
Vikki Thompson, 30, was killed close to her home in Ascott under Wychwood, Oxfordshire, in August 1995.
In 2010 Mark Weston, then 35, became the first to face a second murder trial, following new forensic evidence.
The Major Crime Review Team received the Chief Constable's Commendation along with a prosecutor from the Crown Prosecution Service.
Weston was cleared in 1996 but the case was reopened in 2005 when the "double jeopardy" rule was removed, which stopped people being arrested for the same crime twice.
Skull fractures
Pete Beirne, Det Sup Barry Halliday, Det Sgt Lynne Nelson, Det Con Andy Roberts and Mark Schollar received their commendations at Drayton Park Golf Course, along with Denis Burke from the CPS.
Chief Constable Sara Thornton said: "The result of this was the first conviction nationally of a person under this legislation while using new and compelling forensic evidence."
Mrs Thompson, who lived with her husband Jonathan and two young children in the small village, was found bludgeoned but still alive near a railway line after her dog returned home alone.
She died in hospital six days later after suffering skull fractures and a severe brain injury.
New DNA evidence led to Weston's second trial.
Small amounts of Mrs Thompson's blood, which were missed during the initial investigation, were discovered on a pair of Weston's boots.
Weston was convicted after a review of the original investigation revealed minute spots of blood on Weston's boots.
He was ordered by a judge at Reading Crown Court to serve at least 13 years.
Weston, an odd-job man, had denied murder.