Family tribute to Jonathan Roberts killed in Oxford crash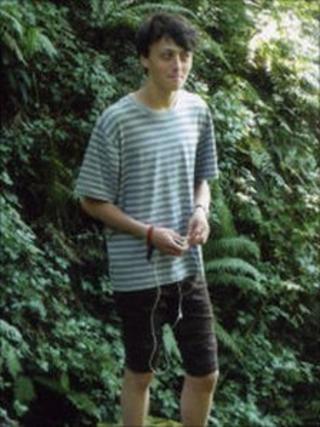 The family of a pedestrian who died after being hit by a car on the A34 in Oxford have paid tribute to him.
Jonathan Roberts, 20, was on the exit slip road at Redbridge Hollow, heading towards Kennington, when the accident happened in early on Saturday.
The Oxford University history student was taken to the John Radcliffe Hospital where he later died.
Mr Roberts' parents Russell and Penny and his three sisters said they were devastated by the loss.
In a tribute they said: "Jonathan was best friend and mentor to his three sisters, Sarah, Lizzie and Helena.
"He was a wonderful son and made his parents very proud of who he was and what he had achieved."
Mr Roberts' parents said the family still wanted to know how and why the crash had happened.
They urged anyone with information to contact Thames Valley Police.
Officers are trying to establish how the accident between a blue Vauxhall Astra car and Mr Roberts happened, and how he came to be on the slip road.