Radiohead's Philip Selway at Pegasus Theatre's 50th anniversary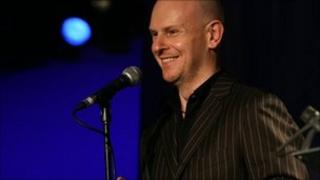 Philip Selway, drummer with Oxford band Radiohead, will play an "intimate" show at the city's Pegasus Theatre to mark its 50th birthday.
The venue has hosted youth arts projects and performances since 1962.
The concert on 11 November is the first of 50 events marking the anniversary and will feature songs from his solo album Familial.
Mr Selway, 44, said: "Pegasus nurtures poise and self-belief at such an important stage of life."
He added: "I've been really impressed by the inclusive nature of Pegasus, and how it gives access for all young people to professional facilities and training."
The Pegasus Theatre reopened in September 2010 after a £7.4m refurbishment.
His Dark Materials author Philip Pullman is patron of the venue.