Celebrating the London 2012 Olympic Games in Oxford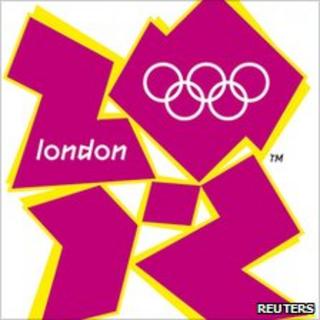 With a year to go until the London 2012 Olympic Games a host of events are set to take place in Oxfordshire.
The Games start on 27 July 2012. The 70-day torch relay will travel through the county on 9 and 10 July.
The route has not been confirmed but a council spokesman said it would include "Oxford's most iconic sites".
Oxford Inspires said it would "showcase our rich cultural sporting heritage and celebrate the birthplace of Sir Roger Bannister's four-minute mile".
And local cyclists and rowers will power a giant sculpted Tree of Light lit by low energy LED bulbs.
Kathelene Weiss, director of Oxford Inspires, said: "Over 1,000 people will have the chance to be part of the educational and community arts project leading up to five magical performances in Oxfordshire and nearby counties in June and July 2012."
Legacy projects
Oxford's sporting legacy will be celebrated on 10 and 11 September with displays at the Bodleian Library, Oxford City Football Club and the Roger Bannister Running Track.
Meanwhile the Oxfordshire Sport Partnership has launched Sportivate which aims to encourage 14 to 25 year olds to participate regularly in sports activities.
The hope is that more opportunities will be created for the deployment of coaches and volunteers in a campaign that runs until March 2015.
In addition its Sport Makers legacy project intends to inspire 500 new Oxfordshire volunteers into community activity by the start of the Olympics.
The national Olympic committee has given 10 events in the county its Inspire Mark which it says is only awarded to "the most accessible, participative, inspiring and stimulating projects and events".
Awards went to CIAO! Ark, Creative Campus Initiative at Oxford Brookes, Our Sporting Life at the River and Rowing Museum, Rings around the World at Henley Festival, Village Screen Initiative, In It Together at West Oxfordshire District Council, Boccia revolution, Sport Unlimited, FANS (Free access for National Sports People) and Leadership Champions.