Sonning Common baby-shake death man jailed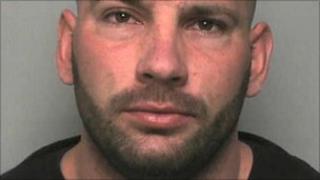 A 26-year-old man has been jailed for six years for shaking a four-month-old boy to death in Oxfordshire.
Colin Scholey lost his temper while looking after Thomas Preece at his home in Sonning Common, between Reading and Henley-on-Thames, in June 2009.
Thomas, the son of Scholey's girlfriend's sister, died hours later in hospital from severe head injuries.
Scholey, of Blounts Court Road, Sonning Common, was earlier found guilty of manslaughter at Reading Crown Court.
After the conviction, Thomas's parents, Hannah and Andrew Preece, released a statement which said: "Thomas was our life. He was our pride and joy.
"Words cannot explain the pain we have felt every day since Thomas was taken from us, it will never leave us.
"Whilst we are satisfied with the jury's verdict, nothing will ever take away the pain that Colin Scholey has put us through due to his cowardly actions."
Prosecutor Simon Heptonstall said Thomas's death was at the hands of the "man who had been entrusted with his care".
'Sense of loss'
"The exact circumstances of 29 June will never be known, except by the defendant, Colin Scholey", Mr Heptonstall added.
"This verdict and punishment reflect society's concern for the protection of its youngest and most vulnerable; it can never adequately reflect the sense of loss felt by Thomas's parents, with whom our thoughts remain."
Speaking outside court, Det Supt Karen Trego, of Thames Valley Police, said: "I am pleased with the result today, which is the culmination of a long and complex investigation.
"This has been a very difficult time for Thomas' family, with emotions running high as they have to relive the ordeal."
Det Supt Trego, who headed the investigation, added: "I hope this verdict can help give them some sort of closure and they can now try and rebuild their lives."