'Moist' food at John Radcliffe Hospital criticised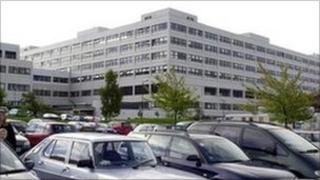 The food at an Oxford hospital has been described as "awful".
A report on dignity and nutrition for older people by the Care Quality Commission (CQC) said improvements were needed at the John Radcliffe Hospital.
During a visit in May, inspectors said: "The soft, moist food provided to patients did not look appetising." They also found that most patients did not get the chance to wash their hands.
Chief nurse Elaine Strachan-Hall said the report would help inform changes.
She said: "There is a continuous process of reviewing all aspects of patient care so that we can make improvements.
"The responses from patients about the quality of food were mixed - although the same food is available throughout the hospital."
'Action, not rhetoric'
She added that since May new menu choices had been made available, which she said had been described as excellent.
As well as outlining moderate concerns about the hospital's ability to meet its patients' nutritional needs, the report also detailed minor concerns regarding the respect and involvement of people who used its services.
However inspectors did interview patients who were complimentary about the staff and facilities, some of whom described the hospital as "excellent" and "second to none".
Katherine Murphy, chief executive of the Patients Association, said the CQC needed to take action to improve standards at the hospital.
"The Patients Association certainly do not want more rhetoric without real action."