RSPCA to close Willow Farm animal rescue centre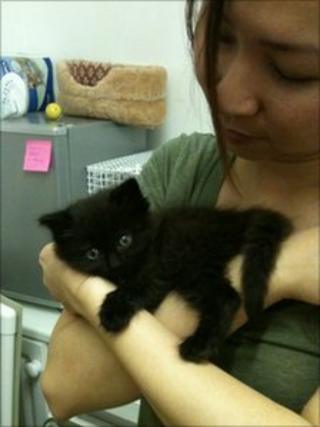 An RSPCA rescue centre in Oxfordshire is to close when the lease on its current building runs out in September.
The charity said it was looking for a new facility to replace Willow Farm, near Didcot, where it could expand its welfare work.
But volunteer Eleanor Holmes said she did not understand the rush to close.
She said: "I'd rather they found a place first so the transition could be smoother for both the animals and the volunteers."
An RSPCA spokeswoman said: "It is hoped that no staff will be lost as a result of the move and it is hoped that the current employees will move to the new location when one is found."
Willow Farm currently houses about 50 animals including cats, rabbits and small pets, but it does not take in dogs.
The RSPCA said animal welfare work would continue and animals that would previously have gone to Willow Farm would either be taken to other centres or stay with fosterers.