Abingdon shopping centre scheme unveiled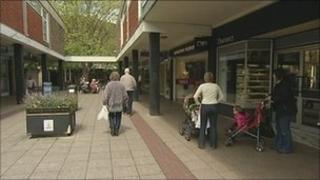 Residents are being asked to comment on a £53m revamp of an Oxfordshire town centre.
Plans for the Abbey Shopping Centre and Charter area of Abingdon could include a new supermarket, car park, library and medical centre.
Vale of White Horse Council said it had not yet finalised plans for the centre, but hoped to submit a planning application later in the year.
The consultation on what the scheme should include opens on 12 August.
The 1960s shopping centre has 20 retail units, several of which are empty.
Councillor Roger Cox said: "This is a really important opportunity to deliver major improvements for Abingdon town centre.
"We are keen to ensure that it is done correctly, and that people who live and work in the town have plenty of opportunity to express their opinions about what is being proposed."
The consultation will run until 23 September. Work is due to begin in 2012.