Sir Ben Kingsley Chipping Norton Theatre projector appeal support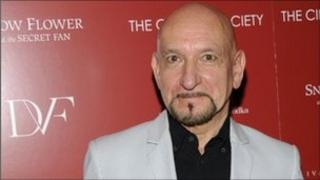 The actor Sir Ben Kingsley has given his support to a campaign to raise money for an independent cinema in north Oxfordshire.
The Chipping Norton Theatre is looking to raise £20,000 to pay for a new digital projector.
Kathy Hill from the theatre said they had to replace their 15-year-old projector to continue as a cinema.
The Gandhi star, who lives close by, described the venue as a "gem worth fighting for".
Rapid changes in the film industry have meant it is increasingly difficult for the cinema to get a range of films on the old 35mm reel film format.
A new digital projector would enable the cinema to play films sent out on the DVD format and it would allow them to stream live sporting events.
Ms Hill said the cinema was forced to make the appeal because they had not anticipated the speed of the industry changes but said she was delighted with the response the campaign had already had.