Oxford Radcliffe hospitals top damage claim list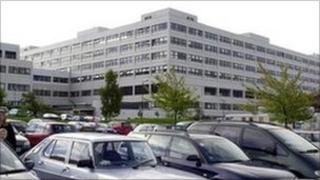 More cash was paid out in damages on behalf of the Oxford Radcliffe Hospitals Trust than any other in England during 2010/11.
A total of £15.3m, including legal fees, for cases of clinical negligence was paid.
A trust spokeswoman said the figures did not necessarily mean the hospitals had a high number of claims as the value of settlements varied.
The NHS also paid the largest damages for the trust during 2008/09.
The figure also dwarfs the compensation bill in 2003/4 when just £2.2m was paid out.
The trust spokeswoman added: "All NHS trusts have seen an increase in their contributions over the last few years because the nature of claims settled has changed.
"Increasingly, claims are made to assist claimants throughout their life with annual payments being made to them in addition to lump sum payments.
"Any given year we could be receiving claims which originate from many years before and settling claims which also might be from many years previously."
Recent payouts include Ian Murphy, from Oxford, who was left with severe disabilities when he was born at the John Radcliffe Hospital in 1977.
He was awarded £5.7m in damages.
Richard Money-Kyrle, partner at Darbys Solicitors LLP, said the practice had dealt with several cases against the hospital.
"The figure of £13m is a large figure in itself but it probably represents a comparatively small number of cases.
"Four million pounds of that figure is made up of cerebral palsy claims by Darbys Solicitors.
"I'm surprised to see the Radcliffe hospitals at the top of the league of compensation payments for this last year but that could well be down to an anomaly and the fact that a number of cases had fallen into settlement this last year rather than an underlying trend for treatments at the hospital."
Also high on the list for payouts were Barking, Havering & Redbridge University Hospitals NHS Trust (£14.9m), Pennine Acute Hospitals NHS Trust (£13.9m) and Imperial College Healthcare NHS Trust (£13.6m).