Oxford health research receives £95.5m in government funding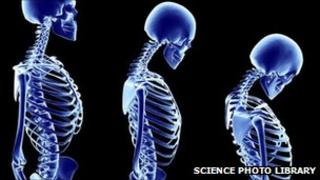 Health researchers in Oxford have been awarded £95.5m to develop "ground breaking" medicines and treatments.
The cash is part of a five-year £800m investment by the National Institute for Health Research (NIHR).
An University of Oxford spokesman said it was in recognition of "the quality, scope and scale of the work being carried out in Oxford."
Research includes work on dementia and cardiovascular disease, diabetes and neuroscience.
The funding for the Oxford Biomedical Research Centre is an increase on the grant of £57m over five years it was awarded when it was established in 2007.
The centre is based at the Oxford Radcliffe Hospitals NHS Trust and run in partnership with the University of Oxford.
Oxford's Biomedical Research Unit at the Nuffield Orthopaedic Centre will receive £10m of the funding for its scientific work on musculoskeletal disease.
'Great recognition'
Professor Andrew Carr, director of the unit, said: "This award recognises that our research into musculoskeletal disease and orthopaedic treatments measures up against international standards of excellence.
"It will allow us to further expand our programmes of research into diseases including arthritis, osteoporosis, spinal disorders, soft tissue and sports injuries.
"We intend to deliver programmes of research focusing on patients' problems such that new therapies and treatments are able to combat the increasing burden of musculoskeletal disease in the younger sporting population and the growing ageing population in the UK."
In addition £2.5m will support a new programme "examining the effect of exercise and cognitive stimulation on brain function in dementia."
Professor Andrew Hamilton, vice-chancellor of the university, said: "It is great recognition for the structures that have been put in place here in Oxford with our NHS partners.
"These are enabling excellent medical research to flourish and supporting the translation of those advances into improved treatments for patients."
Speaking about the £800m investment across the UK, Prime Minister David Cameron said: "A strong competitive science and research base is a crucial part of securing sustainable economic growth and creating jobs of the future, and we have some of the best scientists and facilities in the world.
"This investment will help ensure we continue to be at the cutting edge."