Blayne Ridgway case: four guilty of threatening witness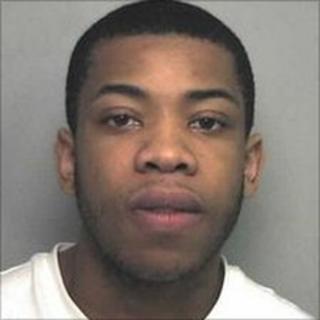 Four men have been found guilty of witness intimidation during the murder trial of an Oxford man.
Byron Haines, 20, George Kirika, 20, Dexter Williams, 22, and Callum Spencer, 19, of Oxford, were convicted at Reading Crown Court on Monday.
Police said they had assaulted and threatened to kill a key witness in the trial of 17-year-old Eze Eke.
In December Eke was sentenced at Oxford Crown Court to a minimum of 15 years in jail for the murder of Blayne Ridgway.
Mr Ridgway, 22, suffered two stab wounds when 16-year-old Eze Eke, stabbed him with a knife during the early hours of 8 May, 2010.
Speaking after the trial on Monday Det Con Justin Walsh said: "I have the greatest admiration for the victim in this case who, despite what happened to him, went on to give evidence in a murder trial.
"The victim maintained that he had to tell the truth and he had to do the right thing, despite all that had happened to him."
Haines was also found guilty of breaching his Asbo by threatening and intimidating the witness.
Haines, Williams and Spencer have been remanded to appear back at Reading Crown Court on 30 September.
Kirika has been released on bail to appear back at court on the same date.