Oxford restaurant workers held in immigration raids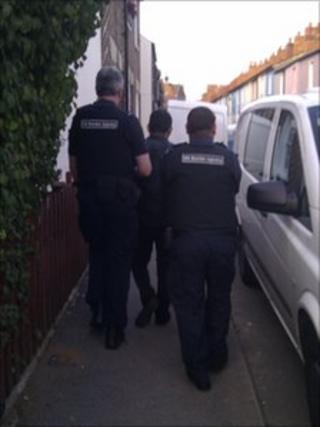 Two employees suspected to be working illegally have been arrested in raids on Oxford restaurants.
Officers from the UK Border Agency (UKBA) arrested men 31 August at restaurants Jamals, in Walton Street, and Dil Dunia, in Cowley Road.
A 26-year-old Bangladeshi man was arrested at Jamals on suspicion of overstaying his visa.
At Dil Dunia, a 40-year-old man from Bhutan was arrested on suspicion of entering the country illegally.
A UKBA spokesman said it was aiming to remove both men from the country at the earliest possible opportunity.
Restaurants Saffron, in Banbury Road, and Qumins, in St Clements, were also raided but all staff were found to be working legally.
The UKBA said the restaurants with illegal employees could now face fines of up to £10,000 unless they could prove the correct right-to-work checks were carried out.
A spokesman for Dil Dunia said the restaurant respected the law and did not knowingly employ any illegal workers.
No-one at Jamals was available for comment.