Summer Fayre music festival cancelled by organisers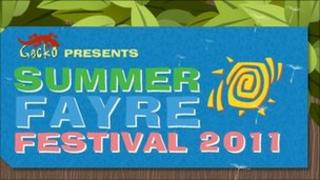 A free festival due to take place in South Park in Oxford has been cancelled at the last minute due to "bad weather and unpaid bills".
Gecko Events, organisers of the Summer Fayre, sent an email to traders on Wednesday saying the situation was "beyond their control".
The event had been due to take place from Friday to Sunday.
Tribute bands ABBA Gold and Are You Experienced? were booked to play alongside local unsigned artists.
In the message to traders handed to the BBC, event co-ordinator Paul Moore said: "We deeply apologise for the situation and will be working on refunding all payments over the next 30 days."
He added that the bad weather forecast had contributed to the decision.
But fans on the event's Facebook page complained that the light showers forecast on Sunday were not sufficient reason to call off the event.
The cancellation is not currently mentioned on the Summer Fayre's official website.
However, Tony Delahaye from Gecko Events, which has already run events in Milton Keynes and Bedford this summer told the BBC he was very disappointed that this decision had to be made.
He added: "Free events, as I'm sure you're aware do not attract attendance in wet weather. The costs for us along with the traders and bars was just to much to risk on the third show this year after having rain at Bedford last weekend."