Oxfordshire street lights will not be switched off overnight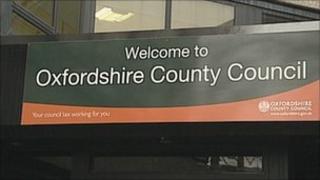 Thousands of street lights in Oxfordshire will remain lit between the hours of 00:30 and 5:30 the county council has announced.
Previously the council planned to switch off half the county's street lights overnight to save money.
However, electricity companies in the UK have announced reductions to their overnight tariffs.
This means the council would not recoup the £350,000 it had planned to save by switching off 28,000 street lights.
'No financial benefit'
Councillor Rodney Rose, the council's member for transport, said: "The minute the electricity companies moved the goalposts on pricing we had to reconsider our plans.
"Had we gone ahead, we'd have gone through a huge change with no financial benefit to help us make our savings at the end of it."
The Conservative-run council says cheaper electricity after midnight will have a negligible effect on overall budgets as the charges for peak times have been raised.
Oxfordshire County Council says it needs to save around £119m by 2015 as a result of government cuts to grants.
The county council receives around two-thirds of its funding from Whitehall sources.
The council is still looking into dimming street lights, in order to reduce energy consumption and and save money.
It is also considering using more energy-efficient light bulbs in the street lights.