Proposals to reduce council tax in South Oxfordshire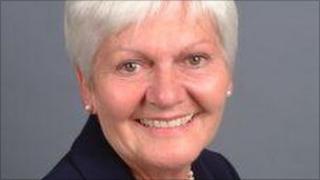 Residents in South Oxfordshire could see their council tax bills reduced next year under proposals put forward by the conservative district council.
The 2.5% reduction would mean a Band D taxpayer pays £120.64 instead of the current £123.73.
The council leader, Ann Ducker, said it was passing on extra money provided by the government.
But Labour councillor Terry Joslin said it was a political gesture, and the council would have to catch up later.
He added: "It sounds good, but it's better to have steady increases where necessary rather than being forced to make large rises a few years down the line."
In October Chancellor George Osborne offered councils that limited their 2012-13 spending rises to 2.5% the money they needed to cover those bills.
Mrs Ducker said: "When we were planning our budget for 2012/13 we had no plans to increase council tax, however as the government is now giving us the equivalent of a 2.5% increase the best thing we can do is pass this straight on to our residents.
The reduction in council tax will form part of the cabinet's budget proposals that will go to the council for approval on 23 February 2012.