Oxford skate park flood objection lifted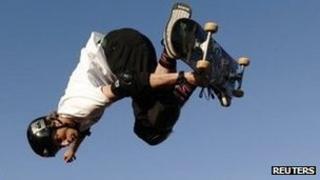 The Environment Agency has withdrawn its objection to plans for a permanent skate park in Oxford.
The Oxford Wheels Project has campaigned for park in the city for 14 years.
But plans to build on a site near the Meadow Lane allotments received an objection from the agency because it might increase the risk of flooding.
The charity has now modified its design and could receive planning permission in January.
Jack Richens from the Oxford Wheels Project said: "We've been here several times before, but this time there seems to be genuine support from the councillors and I'm hopeful we'll get a positive result but I won't actually believe it until I'm skating at the park."
The charity has already secured £200,000 funding from organisations such as the National Lottery and the council's Big Society Fund.
It also has an agreement to lease the land from the council.
If the West Area planning committee approves the application on 11 January, construction will begin immediately.