Habitat for Humanity makes Philippines appeal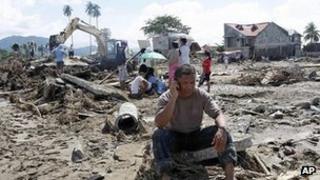 An Oxfordshire charity is appealing for more than £500,000 to help in the aftermath of the Philippines flooding.
More than 1,000 people are dead or missing after Typhoon Washi hit the country at the weekend.
Banbury-based charity Habitat for Humanity works to improve housing in the developing world.
Programme manager, Ian Pearce said: "Because we've already invested in the country we are in a very strong position to respond rapidly."
The charity has been working in the Philippines since 1988 and has assisted about 32,000 families with safe and secure homes.
It is now one of a number of agencies trying to help the people affected by flash flooding.