Prostate cancer erectile dysfunction drug changes criticised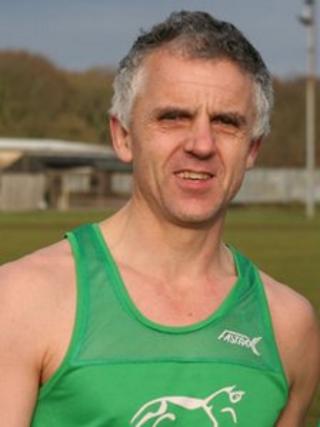 A man who suffered erectile dysfunction after having his prostate removed said the NHS had failed him after reducing his medication.
Simon Lord, 52, from Cholsey, Oxfordshire, had to have a cancerous tumour removed, including nerves controlling blood flow to the penis.
He said: "I did not foresee rationing of the only drug that can allow me the opportunity of a full and normal life."
An NHS spokesman said clinical evidence and cost effectiveness drove decisions.
The South Central Priorities Committee covers Milton Keynes, Oxfordshire, Buckinghamshire, Berkshire East and Berkshire West PCTs.
The spokesman said it had amended its policy on treatments for erectile dysfunction "to take account of these recommendations, as well as their affordability, in the context of the local health economy".
"This policy does not prohibit prescribing, but forms a recommendation to GPs."
'Transparency issue'
Mr Lord was diagnosed with prostate cancer in July 2010 and had the operation in November the same year.
He was treated at Guy's Hospital London and has since made a full recovery from cancer.
He said: "What grips me is that this committee that is paid for by us will not publish the evidence base that they've drawn on to make their decision.
"I can't conceive of a reason to keep this information secret and as long as they don't release it we have to assume it's incomplete.
"There's definitely a public spending transparency issue here."
Mr Lord said the urology department at Guy's Hospital had recommended he take 40mg of Cialis/Tadalafil per week.
But the committee now recommends a 75% reduction in this dose. Consequently Mr Lord's GP amended his intake.
The South Central Priorities Committee said it had made the changes after considering "the financial impact on the health economy of treatment for erectile dysfunction in adult patients".
'Big impact'
Mr Lord said: "I was 50 when diagnosed and the ruling does not take into account that 8% of men are diagnosed under 55.
"It is not a one size fits all rule and it is not just a disease of elderly men.
"While I am very happy with the quality of care I received during my cancer treatment, I now feel badly let down by the NHS."
Owen Sharp, chief executive of The Prostate Cancer Charity, said: "Problems with sexual function can be a significant side effect of treatments for prostate cancer and one that many men tell us has a big impact on their quality of life.
"Access to drugs which can help men to cope with erectile dysfunction is critical to help them regain their normal way of life.
"These new recommendations are particularly worrying news for many men affected by prostate cancer in southern England".
Prostate cancer is the most common cancer diagnosed in men in the UK, with 37,000 diagnosed every year.