Rare Bond book at Oxford Book Fair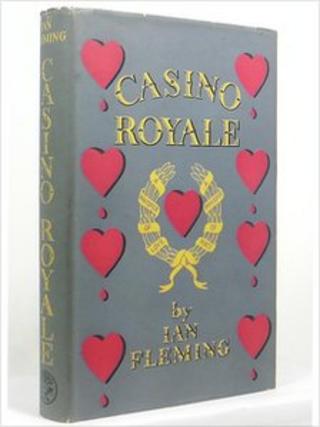 A rare James Bond novel will go on sale at the Oxford Book Fair on Saturday.
The first edition of Ian Fleming's Casino Royale is priced at £28,000 and is the most expensive book at the annual event.
It is one of 4,728 copies of the first run of the book, which was printed in 1953.
The two-day fair, which has been held since 1975, is expected to attract about 2,000 to 3,000 people to see the collectables at Oxford Brookes.
Organiser Peter Hill said: "Increasingly people buy books online but these fairs give people the chance to meet knowledgeable dealers and like-minded collectors.
"I think the best thing about them is you can just come across something you weren't expecting to see. That's the beauty of it, that element of chance."
As well as the iconic Bond book there are a large variety of rare, antiquarian and second-hand books on display.
Items range from a tiny copy of the Lord's Pray to an early illustrated book of Oxford published in 1675.