Casino Royale novel fails to sell at Oxford Book Fair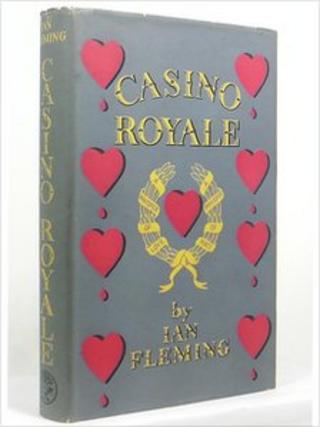 A rare James Bond novel has failed to sell at Oxford's annual book fair.
The first edition of Casino Royale was priced at £28,000 making it the event's most expensive book.
The two-day fair, at Oxford Brookes university, was expected to attract up to 3,000 visitors.
Organiser Peter Hill said he was "delighted" by record numbers and even though the Bond book had not sold it had attracted an interested buyer.
Ian Fleming's novel is one of 4,728 copies of the first run of the book, which was printed in 1953.
Mr Hill said: "There was a gentleman who was interested but it's a lot of money so I think he needed to go away and think about it."