Oxford dons react to Thatcher name for college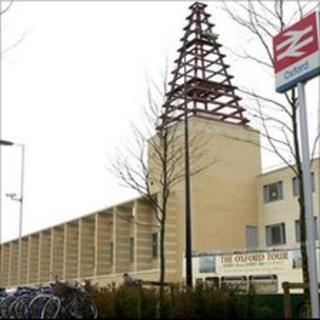 A lead donor for a new building at an institute in Oxford has sparked a debate by indicating he plans to name it after Margaret Thatcher.
Wafic Saïd, who has given £15m towards the building at Said Business School, announced his plan in the Spectator.
It has received mixed reaction from Oxford dons who snubbed the former Prime Minister by refusing to award her an honorary degree in 1985.
No formal request to name the college has yet been submitted.
While businessman Mr Said has a right to choose the name, Oxford University's supreme authority, Congregation, could veto the move.
'Embarrassing fiasco'
Congregation, described as a parliament of dons, has ultimate responsibility for all legislative matters.
A senior member of the university, who did not want to be named, said: "I hope that those responsible for naming the building will take advice from those, now retired, leading members of the university who oversaw the embarrassing fiasco of an honorary degree for Mrs Thatcher being semi-publicly proposed only to be rejected by a large majority of Congregation in response to an initiative made by several hundred of its members.
"We are living at a time when the damage that will be done to our tertiary education system by the self-proclaimed political heirs of Mrs Thatcher promises to be even more severe than the damage to which Congregation was then responding.
"It is therefore inconceivable that Congregation would accede to such a naming."
'Controversial' people
But Emeritus Fellow of All Souls Peter Pulzer, who led the opposition to Baroness Thatcher being awarded an honorary degree in 1985, disagreed.
He said: "The degree episode had to do with her policies as Prime Minister at the time.
"There's a difference between a comment on policies at the time and a later memorial to someone who has left office.
"All sorts of buildings are named after famous people, some of whom are controversial.
"The new passage linking the two parts of the Bodleian is named after Gladstone. I'm an admirer of Gladstone, but many people hated him.
"If it was a proposal to name a building after Lord Mosley I would hesitate, but this is somebody who is within the mainstream and has held public office."