Third consultation on Barton housing development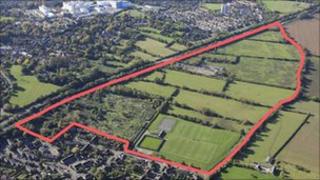 Residents in Oxford are being given a third opportunity to have their say on the biggest residential development planned for the city.
The scheme in Barton will have about 900 homes and at least 40% will be affordable.
Comments will be submitted to the Secretary of State for Communities and Local Government in spring 2012.
City council leader Bob Price said the previous consultations had been important in shaping the plans.
To participate, people can download a response form or complete an online version on the council's website.
Copies of the document are also available at Oxford City Council's customer service centre in St Aldate's Chambers or at Oxford Central, Bury Knowle, and Old Marston libraries.