Duchess of Cambridge to visit Oxford Art Room charity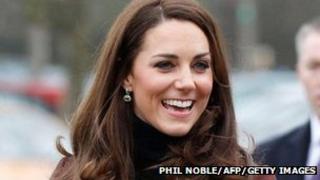 The Duchess of Cambridge is visiting Oxford on 21 February to see the work carried out by a charity of which she is patron.
The Art Room charity, which uses art therapy to help children, has classes at two schools in the city.
She will meet teachers and children at Rose Hill Primary School.
Catherine then heads to Oxford Spires Academy School where she will take part in a training session and join a discussion group.