Bishop of Oxford to walk on hot coals for charity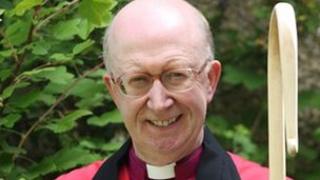 The Bishop of Oxford will be walking over hot coals later to raise funds for a local hospice.
The Rt Rev John Pritchard hopes to raise £1,000 at the Oxford Rugby Club event in aid of Sobell House in Headington.
He said it would be "good fun" but would "not underestimate the drama" of walking over 1200C (2192F) coals.
Jennifer McGivern from Sobell House said she was "absolutely delighted to have the Bishop's support".
Bishop Pritchard, who is a patron of the charity, said he was preparing for the event through "prayer" and a two-hour "psyche up" session beforehand.
"It's all about positive thinking and they give you some physics information," he said.
"They tell you that even though the temperature reaches 1200C, coal is not a good conductor of heat."
He added he has walked on hot coals before, as the Bishop of Jarrow in Tyne and Wear, but that he had not heard of any other bishop doing so.
"I am happy to be unique," he said.
Bishop Pritchard is due to start his walk at 20:00.