Right-to-buy extension criticised by Oxford City Councillor Joe McManners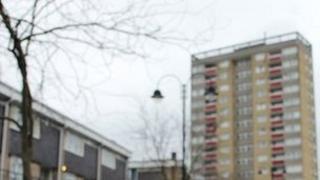 A housing chief in Oxford has criticised plans to enable more social housing tenants to buy their own homes.
Labour's Joe McManners said proposed discounts of up to £75,000 would lead to a reduction in the council's housing stock and the rent it collects.
The government said the cash raised from the sales would be put towards new "affordable homes for rent" with a one-for-one replacement of each home sold.
Ministers hope to increase the numbers exercising the "right to buy" scheme.
Councillor McManners said: "The council is being forced to sell off the family silver. With these massive discounts I am not convinced we will get enough from the sale of each house to build another one."
Additional homes
There are currently about 6,000 people on the waiting list for council houses in the city.
Dr McManners, who is the board member for housing needs, said the authority hoped to build new homes and refurbish its existing stock.
He said the authority intended to embark on an eight-year project from 2013 to improve the 348 flats in the city's five tower blocks.
But he added if the houses were sold off, it could jeopardise the council's ability to fund these planned projects from the money it was intending to make from social housing rents.
A spokesman for the government said it was offering a new homes bonus which provides extra cash for the additional homes built, with more for each affordable home.