Oxfordshire County Council seeks views on flooding risks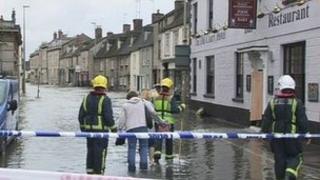 Residents in Oxfordshire are being asked about measures they would like to see taken to combat flooding.
An online consultation is being run by the county council so that it can draw up a local strategy and prioritise work to reduce the risk of flooding.
The government gave local authorities new powers to co-ordinate their response to flooding after significant rain in 2007.
The deadline for responses is 5 July.