Woodcote Rally vintage steam festival postponed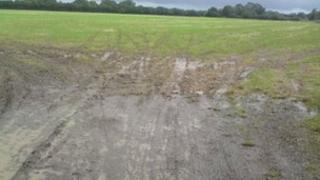 An annual steam engine and vintage vehicle festival planned for Saturday and Sunday has been postponed.
The fields planned to be used for the Woodcote Rally event, in Woodcote, eight miles north of Reading, are waterlogged, said organisers.
The 48-year-old annual event regularly attracts 20,000 visitors across its two days and last year raised a record £23,500 for local charities and groups.
Organisers said they hoped to reschedule the event for September.
Rally director Martin Allright said: "It takes a year of planning and the team have put in a huge amount of work for it, but we've got the car park field and the event's fields with standing water and it's turning into a quagmire."