Chinnor train carriage fire police arrest teenagers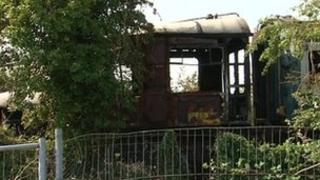 Two teenagers have been arrested on suspicion of arson after a historical train carriage was destroyed in Oxfordshire.
Police officers and the fire service were called on 26 July after a fire was started at a privately-run railway station in Chinnor.
The carriage was on railway sidings some distance from the station.
The two 16-year-old boys have been released on police bail until 2 September.