Wilderness Festival prompts calls for noise restriction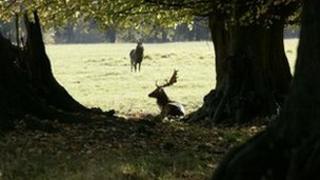 A councillor in West Oxfordshire has called for music at the Wilderness Festival to finish earlier in 2013.
Liz Leffman, who sits on the district's licensing committee, asked officers to look at restricting the music to midnight on Sunday.
She said noise until 02.00 BST at this year's event had kept local residents awake.
A festival spokesman said it had satisfied its licence conditions in relation to noise levels.
But he added: "In the next few months we will be working with the local authorities to find ways of improving the noise management of the event and are committed to making further improvements each year."
Wilderness Festival is held at The Cornbury Park Estate near Charlbury.
Councillor Leffman, who said she was a great fan of the festival, added it was reasonable to expect some noise on Friday and Saturday nights but that it should finish earlier on Sunday for people who had to work on Monday.
She said: "I just want to ensure that people living in Charlbury can get a night's sleep."