Man jailed for raping girl walking to school in 2004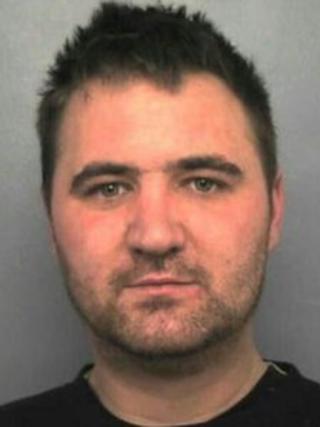 A man has been jailed for nine-and-a-half years for raping a teenage girl as she walked to school in Oxford eight years ago.
Daniel Barrett, 34, from Banbury, pleaded guilty at Oxford Crown to the attack in the morning of 17 May 2004.
The girl, aged 15, was dragged into a bush and raped as she was walking on a path between Barracks Lane and Oxford Community School in Cowley.
Barrett threatened to come back and hurt her if she told anyone about it.
The attack lasted about 15 minutes before Barrett ran off and the girl, who was in her school uniform, ran to school to seek help.
Despite a lengthy and detailed investigation, which included obtaining a DNA profile of the offender and interviewing numerous witnesses, no-one was charged with the offence at the time.
'Terrible effect'
In September 2011 Barrett, of Bretch Hill, was arrested for a domestic related harassment offence and his DNA was taken as a matter of routine.
A database match was found between his DNA and samples taken from the victim at the time of the rape.
Initially, Barrett denied the offence, claiming the DNA evidence must be incorrect.
Three weeks before the start of his trial he changed his plea to guilty.
Det Insp Kevin McGuire said: "This offence has had a terrible effect on the victim.
"At the age of 15 the course of her life was permanently altered by the actions of Barrett and she still lives day to day with the effects.
"I hope the sentence passed down today goes some way in helping her to move on with the rest of her life knowing that the man who so drastically affected it is now behind bars for a very long time."