Oxford lap-dancing club gets High Court stay of execution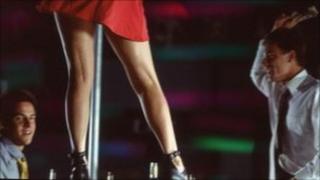 A lap-dancing club in Oxford has been given a stay of execution following a High Court decision.
The Lodge Gentleman's Club closed when the city council's Licensing Committee decided not to renew its sexual entertainment venue licence.
But owners of the club, in Oxpens Road, appealed to the High Court which has allowed it to continue trading until their judicial challenge is resolved.
The decision is expected to take several months.
Good faith
A council spokesman said: "This is a disappointing development which runs counter to the evidence presented to the Licensing Committee on concerns generated by the presence of The Lodge.
"The committee's decision not to renew the licence for these premises for sexual entertainment was taken in good faith on the balance of evidence presented to it and the council will continue to monitor the operation of these premises during the period of the 'stay' to ensure that the limited controls provided by licence conditions are adhered to."
Alistair Thompson, who owns the club, said: "We are very very pleased that the decision of Oxford City Council to refuse our application to renew our sexual entertainment venue license at The Lodge Gentleman's Club has been stayed by the High Court pending the full hearing.
"The court has noted the good history we have operating in Oxford and the potential strength of our case.
"Myself, staff and the management team are both relieved and delighted to be back at work."