Oxfordshire barn fall man was Army veteran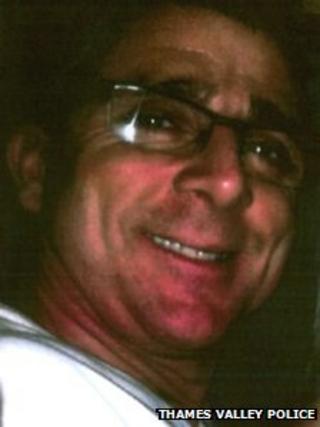 A man who died after falling through a barn roof in Oxfordshire was an Army veteran who had served in Afghanistan.
Dean Henderson-Smith, 46, had been working on the roof at Great Park Farm, near Besselsleigh, on 18 October when he fell through a skylight.
He served in the Army for 22 years, reaching the rank of sergeant major. He served in Germany, Kuwait, Bosnia, Northern Ireland, Iraq and Afghanistan.
The Health and Safety Executive is investigating his death.
His stepson Jake Henderson-Smith said he was the "happiest, bubbliest, most charismatic man" he had ever met.
He said: "As a father I could have asked for nothing more. He was caring, generous, kind, loving and honest. The list is infinite."
"Not only have I lost my dad, I have lost my best friend."
His partner Sacha said: "Dean was my soul mate, best friend, partner and ray of light.
"What little time I had with my sweetheart was filled with happiness, love and joy and I will hold those memories in my heart forever.
"Our dreams and ambitions I promise to fulfil in time."