Carer Denise Kiff jailed for defrauding patient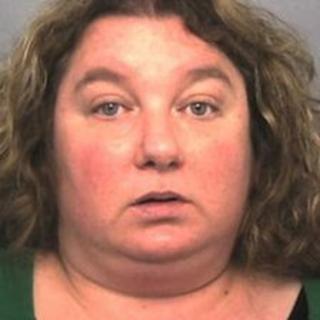 A mental health carer has been sentenced to 16 months in prison for stealing £30,000 from a patient.
Denise Kiff, 40, from Banbury, pleaded guilty at an earlier hearing to 18 counts of fraud by abuse of position.
Kiff, who was a support worker for Mencap, stole from the woman, 62, from 2009-2011, Oxford Crown Court heard.
A Mencap spokesman said the sentence reflected "society's disgust at the activities of those who seek to abuse or exploit people".
Kiff worked for the charity in Banbury with residents who have learning difficulties.
An internal disciplinary procedure began in March 2011 after "anomalies" in one woman's finances were discovered by a manager at Mencap.
'No explanation'
The spokesman added: "Her activities were identified by staff, and the charity originally informed the police.
"Following an investigation she was dismissed from Mencap's employment on 12 July 2011 for gross misconduct, specifically financial abuse."
She was arrested by police eight days later.
A Thames Valley Police spokesman said: "Officers found that as well as taking out a £5,000 loan in the victim's name and then writing out a cheque for £4,000 and paying it into her own account, Kiff used the victim's debit card to withdraw tens of thousands of pounds from cash machines.
"Kiff was questioned about the missing money and denied all knowledge, saying the victim had taken out the loan herself and given her the £4,000 cheque to look after the money.
"She also stated that any cash she had withdrawn from the victim's account was with her permission and given to her, and denied using the victim's debit card to pay for any goods."
Kiff was said to have given no explanation to police when shown proof of her handwriting on the loan application.