University of Oxford awarded £500,000 for Angus Library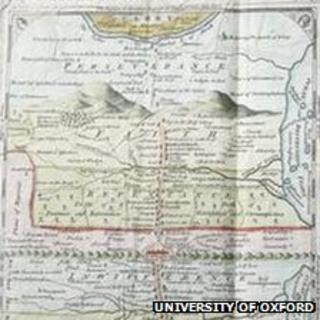 An Oxford University college has secured almost £500,000 of funding to digitise its library of Baptist books.
The sum was awarded by the Heritage Lottery Fund and The Baptist Union Newington Court Fund to Regent's Park College.
College librarian Emma Walsh said: "The shout for joy that came out of me spontaneously was heard far afield."
The college's Angus Library contains over 70,000 books, pamphlets, journals, church records and letters.
Its contents cover the life and history of Baptists. It is hoped it could be a valuable teaching resource for secondary schools, lectures, and exhibitions.
Ms Walsh said the £488,000 award was a "long time coming and has been a lot of hard work".
She added: "It's the potential that it unleashes that is really exciting.
"It provides fascinating opportunities for people to engage with a collection that has been unknown for such a long time, but is so important when it comes to looking at how non-comformists have impacted the shaping of the history of the nation."