Police called to Oxford HMV gift card row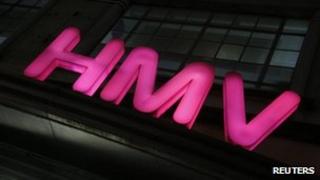 Police had to be called to a HMV store in Oxford after two customers refused to leave when they were told they could not use their gift cards.
The retailer, which has been hit by online competitors, has gone into administration and said on Monday it would no longer accept vouchers.
A "minor dispute" broke out between the two customers and staff at the Cornmarket Street branch on Tuesday.
Police were called and spoke to the pair who left peacefully.
No action was taken against the customers who were thought to have received the gift cards for Christmas.
Police said there was not a substantial amount of money involved.
The boss of HMV, Trevor Moore, has said he is confident of finding a solution to the embattled retailer's troubles. It employs about 4,500 staff.
He has not revealed how many customers held vouchers but said on Tuesday: "We're working to reconcile that number."