Former BT manager Edward Thomas sentenced for cable theft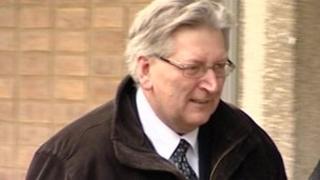 A former BT manager has been given 300 hours of community service for stealing cables from around Oxfordshire.
Edward Thomas, 60, of Bagley Close, Kennington had admitted three counts of theft.
He stole five-and-a-half tonnes of metal worth about £8,000 from BT exchanges between May 2010 and April 2012, which he sold on.
A BT spokesman said: "It sends a message that we will prosecute anyone inside or outside the company".
Thomas also pleaded guilty to three counts of concealing, disguising, converting, transferring or removing criminal property.
He requested to have 246 offences taken into consideration.
Thomas was ordered to pay back £8,131.50 compensation for the metal he stole.
In court, Thomas's solicitor said the case caused "utter havoc and devastation to his family".
He added that he was "genuinely remorseful and had pleaded guilty at the earliest opportunity".