Oxford Literary Festival 2013 begins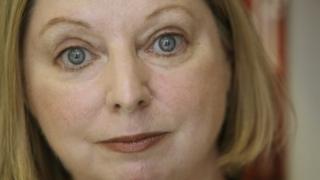 Booker Prize winner Hilary Mantel is among the high-profile authors who are to appear at the 17th Oxford Literary Festival, which has got under way.
She will conclude the nine-day festival with a talk about her acclaimed novel Bring Up The Bodies on Sunday 24 March.
The historical novelist is to receive the Award Of Bodley Medal for outstanding achievement in literature.
This year's charitable event will also feature its first programme dedicated to American literature and culture.
It will also be the first time a prize for food and drink writing is awarded.
'Global feel'
The festival, which takes places across Oxford University venues, will host authors and panellists from 20 different countries including Polish historian and essayist Adam Michnik and Russian writer Mikhail Shishkin.
Festival director Sally Dunsmore said she was "delighted" to be "welcoming so many international authors".
"We look forward to inspiring debate with a truly global feel at this year's festival," she said.
This year's Oxford Debate features journalists Peter Hitchens and Simon Jenkins discussing drugs policy, while former Liberal Democrat leader Lord Ashdown will host a debate on universal values.
Art critic Brian Sewell and former Labour cabinet minister Jack Straw will also appear at the festival.