Dunmore Pre-School closes for day after sex charges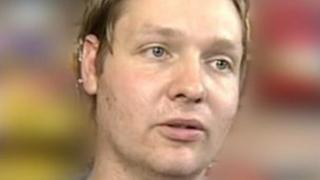 A pre-school has closed for the day after a committee member was charged with sexual offences against girls.
Paul Townsend, 28, of Hadland Road, Abingdon, was charged over 16 alleged offences against four people between May 2010 and August 2012.
A Dunmore Pre-School spokeswoman said he had no contact with children at the school but said staff were "shocked".
Mr Townsend resigned from his post at the school last week, and as president of Abingdon's chamber of commerce.
The school, which takes children aged between two and five, is set to reopen on Tuesday and has arranged a meeting for parents and carers.
"We will be there to answer any questions or queries that you may have in regards to the recent news regarding a previous member of the pre-school committee," a message on its website said.
A school spokeswoman said it had closed for the day to give staff a chance to "get their heads around" the news.
She described Mr Townsend as a general member of the committee who dealt with school finances.
Charges against Mr Townsend include sexual activity with a girl aged 13 to 15, sexual activity with a girl under 13, and sexual assault on a female aged 16 or over.
He is due at Oxford Magistrates' Court on 10 April.