Oxford Stadium nominated for heritage register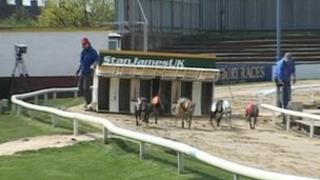 A disused greyhound stadium in Oxford has been nominated by the public to be included on a register of the city's most significant assets.
The Oxford Heritage Assets Register is being compiled by Oxford City Council to identify places not protected by legislation but still valued locally.
The stadium was closed in December by its operator the Greyhound Racing Association.
The council's Robert Lloyd-Sweet said locals had made their views known.
Mr Lloyd-Smith, who acts as heritage officer, added: "This is a great opportunity for local people to contribute their own knowledge and explain what this part of the local environment means to them and how they value it.
"Designation of the Oxford Stadium as a heritage asset would mean the value the site holds will be considered when making decisions about its future with a detailed understanding of the historic interest it holds and how it is valued locally."
Report prepared
The Oxford Heritage Assets Register is to include buildings, structures, parks and gardens not noted for their architectural interest but which make an "important contribution to the local economy, health and well-being of Oxford's citizens".
The council has prepared a report which reviews the stadium's history and assesses its significance.
The council, the local MP and the campaign group Save Our Stadium have all voiced their opposition to redeveloping the site for housing.
Nominations for heritage assets are being accepted until 7 May.