Vote 2013: Oxfordshire to elect fewer councillors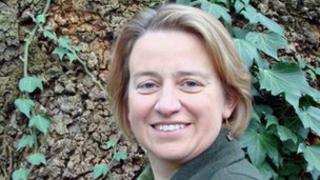 Whatever happens in the Oxfordshire County Council vote this year, one thing is certain, there will be fewer councillors sitting in the chamber after 2 May.
Changes made to division boundaries by the Local Government Boundary Commission have reduced the number of representatives from 74 to 63.
At the moment, the council is something of a Conservative stronghold.
They have had control since 2005 and, as of 2009, have a very comfortable majority with 52 seats.
The Liberal Democrats head up the opposition, with 10 seats, while the Labour group has nine and the Greens two. The final seat is held by the authority's only Independent.
This time round, 309 candidates are standing across Oxfordshire and in most seats, it's a five-way fight.
Leader retiring
That is because UKIP has significantly increased its presence from 2009 when they fielded just 16 candidates, compared with 52 this year.
The Greens, as ever here, have a strong presence too. They are running for 60 seats - the same number as the Lib Dems.
But it's a tale of one city and the rest of the county.
Oxford is currently Labour territory where they dominate the city council.
All of the party's county council seats are held in Oxford where the Lib Dems also have a strong presence.
It could be fertile territory for the Greens too.
They chose to launch their 2013 national campaign in Oxford and both their current councillors represent divisions within the city.
Neither of them will be returning though, at least not under Green colours.
Party leader Larry Sanders is retiring and Chip Sherwood has decided to stand for the Conservatives this time round.
But whoever is in charge at County Hall they will not have an easy ride.
The council agreed to make savings of £170m between 2011 and 2017, with £78m still to come into effect over the next four years - much of which is set to hit adult social care.