Meadow Farm appeal raises £270,000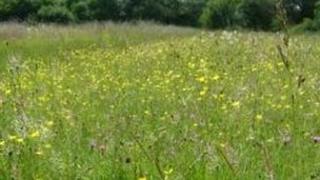 An appeal to save a wildlife site has received the £270,000 needed to buy it.
Berks, Bucks & Oxon Wildlife Trust (BBOWT) raised the money through donations in six weeks for Meadow Farm near Blackthorn.
The trust can now submit a bid to the Heritage Lottery Fund (HLF) to finance running the meadow for three years.
Plans for the site, which the trust says has never been open to the public, include school and community projects.
Home to otters
The meadow was bought with a grant from the Esmee Fairbairn Foundation last year.
The BBOWT then had to raise enough money to buy it back to stop it going on the open market.
The trust said it intended to apply for a full grant of £758,400 from the HLF in August.
The floodplain of the River Ray is home to otters and the rare black and brown hairstreak butterflies.